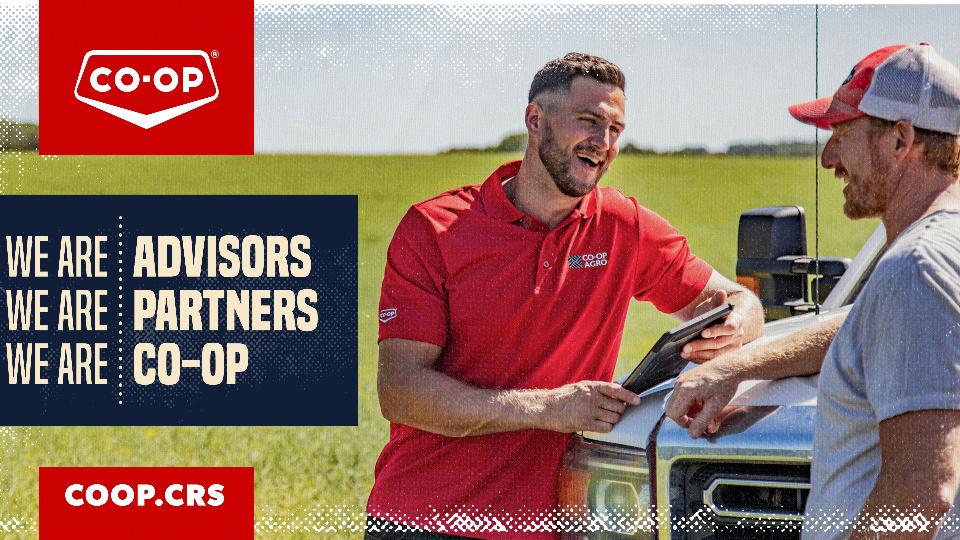 Pioneer Co-op Agro
May 1, 2019
From day-to-day tasks to major farm jobs, Pioneer Co-op provides you with a variety of services and products. Pioneer Co-op Agro Centre is a major supplier of ag equipment. We offer a wide selection of bins and grain handling equipment. If you require aeration equipment or a hopper bottom for a bin, we carry that too. If it's farm hardware you need, we probably have it.
Please see our Hours, Contacts and Location Info page for location details.
---
Phone: 306-778-8878
Hours: Monday to Friday: 8:00 AM-5:00 PM
Farm Supplies
Need hardware items, tires, twine, equipment or other supplies? Let us be your one-stop-shop for your farm projects.
We have a great selection of farm hardware, including: sprayer fittings, welding equipment, hydraulic fittings, bearings,
Fram & Baldwin filters, fuel tanks, electrical supplies, hand tools, and much more
Animal health products such as ear tags, medication, fencers, barbed wire and staples
We have the best selection of Hi-Hog livestock handling equipment along with a variety of water troughs
We also have generators, air compressors and air tools

Animal Feed & Supplies
Feed, gates, health products, feeders and more - we have a variety of items in stock to meet the needs of your livestock and pets.
We offer a complete line of bagged and bulk feed.

Bins
Pioneer Co-op Agro Centre is among the leading full-service retailers of quality grain and fertilizer bins, hopper cones, steel floors and accessories.
Our galvanized selection includes:
Our smoothwall selection includes:

Meridian multi-purpose bins - in-stock sizes ranging from 40 to 194 Imperial Tons (rated at 62lbs/cu ft)
Meridian liquid fertilizer bins - available by special order
Meridian GrainMax bins - we offer 4000bu and 5300bu bins with aeration
We have a certified set up contractor and delivery trailers which allow us to haul up to 19' diameter bins to the farm.
Aeration systems are available for many types of bins. We carry a full line of Edwards Grain Guard products including rockets and fans.
Augers
We carry a full line of Westfield, and Meridian (Sakundiak) augers
For specialty crop producers, we have a selection of Batco conveyors
Great selection of Kohler engines on hand
Rental Equipment
We have the following for rent:
Post pounders
Bin cranes
Anchor driver
Loading chute
REM Grain Vac
These can be booked in advance by calling 778-8878
Discover more: